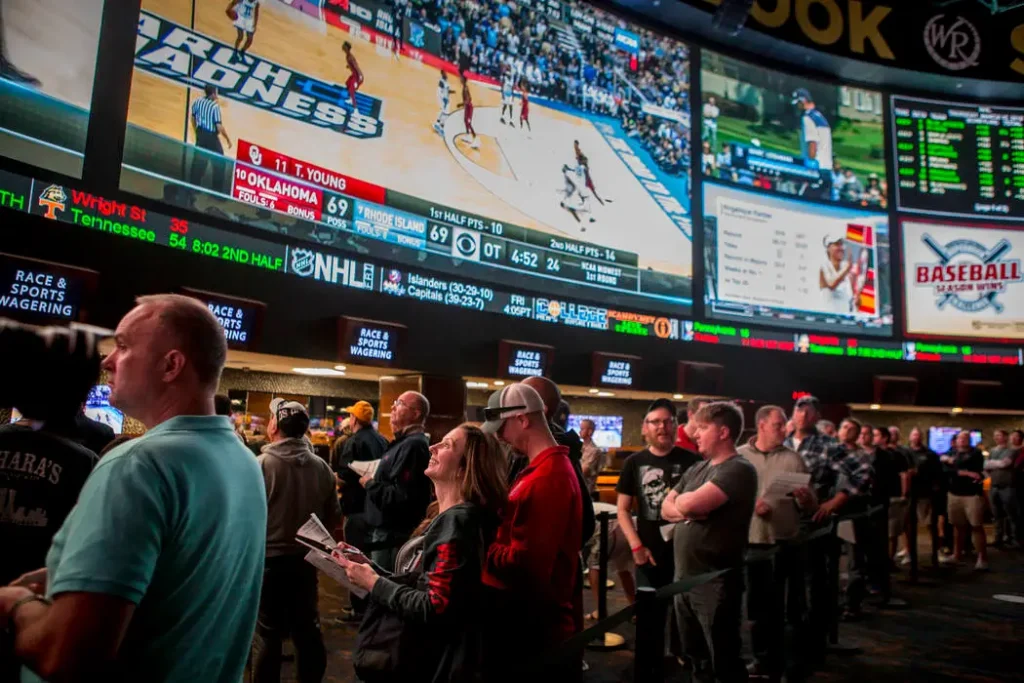 It was late, nearly 1 AM. She was fast asleep in the bedroom, the one he just tiptoed out of a few moments earlier. They were both usually in bed by 11 PM weekdays and  this was just a Wednesday. He blamed the stupid need to have action seven days a week that had him silently standing by the kitchen phone. He had the nearby bathroom light on so as not to bother his wife. He slowly dialed the phone. Brooklyn didn't quite get those touch tone phones yet, so he had to kind of escort the dial back and forth. The noise could possibly awaken her and that would be terrible. He would have NO good alibi for his standing there dialing a phone at 1 AM. She would obviously think it was another woman, and they were only married less than a year. The line was ringing as he placed the receiver practically inside of his ear. He could now await his fate. " … sports line for all the early and late scores. In the NBA Knicks 122, Detroit 117… and just in The Lakers 132 Trailblazers 129." Damn it!! God damn it! The **** Lakers were 6 and 1/2!! He lost!! Why the **** was he even betting on a game he could not watch!!? He wanted to yell and even scream, but he couldn't show rage for the $ 100 bucks down the toilet!! He crawled into bed knowing that he was going to have a sleepless night. That's it! No more late games. Not worth the aggravation.
He had a great gig in the city. Since his last two years in college he worked as a cold call telemarketer for some Hungarian bandits. It was all commission, so really he didn't work via a time clock. If he wanted to take a break he could run downstairs for 20 minutes. Since the Off Track Betting parlor was a few blocks away he had it made. Of course, he needed to study the Daily Racing Form before betting, and that could be a stretch. Otto, his boss, would never tolerate that, and Otto only left the office to go to Barneys Men's Shop or somewhere similar once a day, usually in the afternoon. So, basically he would buy the Form on his way to the subway in the morning, read what he could during the 50 minute ride, and save the rest for his afternoon jaunt. What made things even easier recently was when his two college friends started taking action on sports.. and now on the horses. So, no more running out. He just kept his office door shut, dialed the phone, get his friend and put in his bets. Then, he could go to the shipping department and ask Terrence to let him listen to the radio. WCBS gave the calls five minutes after the race was official. Of course, when the results went against him, he pushed himself to try harder to write more business. As Hyman Roth told Michael in Godfather 2 " This is the life we chose."
After his first son was born the need to gamble only increased. Perhaps it was the fact that he felt trapped in a relationship that punctured his independence. The two of them were both very emotionally needy people. She had refused to move in with him after one year of dating, and he needed her affection and attention so much. They married and just slowly floated away from each other emotionally. HIs first son became their focal point of attention, and he never regretted that. There was too much arguing just about all the time… or so it seemed. The more they drifted apart the more he needed to gamble… and did he!
Betting on the ponies was bad enough, but when he entered the portal of sports gambling… so easy to grab the phone and call in a wager… Just like that. The icing on the poison cake was the frigid night in January when he called in a bet on the Lakers game at Cleveland. He felt so sure the Lakers would cover the 1.5 point spread that he called in the highest sports bet he ever made: $200 bucks. When he found out that he could get the Cleveland station, not on his apartment radio, but his car radio, he hurried out an hour into the game. He lied to his wife, telling her he had to drive to his friend Mike's house to pick up a sports magazine. She knew Mike lived ten minutes away, so she bought it. He drove his little Honda Civic around the corner and parked in front of an empty lot. The last thing he needed was some nosey neighbors thinking he was stalking out their homes for a robbery. Sure enough, the radio picked up the Cleveland station, though with considerable static. Yet, he could hear enough to know what was going on. It was now late in the game and the two teams were tied, just as the bookies had that line less than two points. It was really freezing outside as he raised the heat in the car. With but seconds left in the game, the Lakers were down by two points as Jabbar was fouled. He needed the game to go into overtime or he would lose, having laid the point and a half on the Lakers. He started to sweat. Was it just from the heater, or a combination of that mixed with his fear? And fear was what this had always been about.
He hurried back into the apartment and had to put some ice on the right hand that he had slammed into the dashboard moments ago. Gambling! You could never win!
PA Farruggio
September 2023