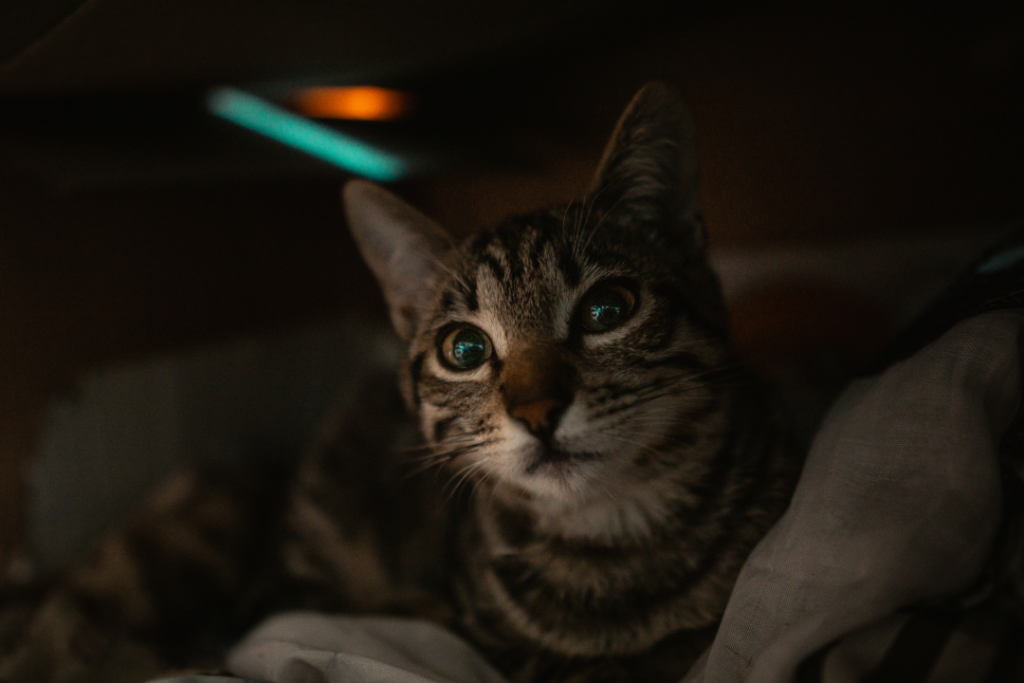 First it was the girl cat, 19, who finally succumbed to old age infirmities. The night she fell to the floor and could not get herself to her feet was too great a shock for anyone to endure. They carried her to the all night emergency vet and the husband waited in the parking lot as his wife sat with her while she passed from the injection. The two of them cried like babies, outside by their car, screaming for all the world to hear their pain of loss. A few months later the scenario was repeated for the boy cat, now also 19 and having difficulty to even walk. Once again, the process of saying goodbye to such a wonderful creature was too much to handle for the couple.
The wife vowed to never get another pet and go through something as traumatic as that. Their house became almost like a mausoleum. It was just the two of them and all they could summon up were memories of how joyful it had been with their two ' babies', as they referred to them. No mornings with the girl cat sleeping on his lap as he ate his cereal watching television. No more having the boy cat crying out for his wife as she worked in the upstairs office, until she would yell out 'Come on up here baby and stay with me!' and he would scramble up the stairs to her.
Five months went by as the couple had difficulty even staying inside their place. It just wasn't the same without those two wonderful creatures. Christmas had come and gone and boy was that a chore, not having their two babies playing with all the Christmas tree decorations that fell to the floor.  Nineteen years was a long time to have 24/7 friends leave you. After all, to the cats this was their only world as they were never allowed outside. The couple worked from their home office, so one could imagine how many lifetimes were consummated by the four of them. Too much to take, sadly.
It was a Saturday afternoon in early January when his wife called him while he was out with friends. She told him she was at the shopping center by the pet store. The Humane Society had a pen set up with kittens that were recently rescued. She said she never saw so many beautiful creatures. Her husband quickly told her 'Well, get us a boy and a girl, preferably brother and sister.' That was nine years ago. The boy cat sleeps on the husband's chest each morning and evening. The girl cat, his sister, watches television with his wife, lying right next to her each evening, and then sleeps with her on the upstairs bed.
Their house is now a home again.
PA Farruggio
May 2023